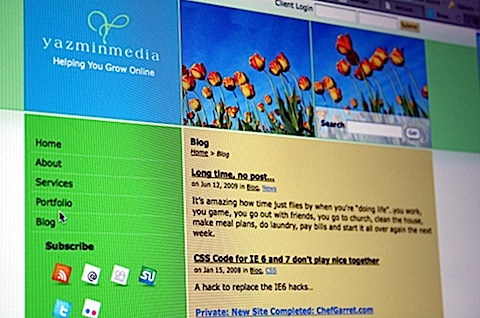 One of the services I've recently started providing is what I like to call "Blog Management". Basically, you send me your original content in whatever format you have it saved – be that a Word document, a PDF file, an Excel spreadsheet, the restaurant napkin, whatever. I then scour through it for editing and split it up into blog posts that I leave scheduled on your blog according to your posting schedule.
With that service, I also keep an eye out on what is going on with your company on the Internet to supplement your content with other information related to you or your business. This works well for many companies, especially small business owners who are wearing more than one hat, if you know what I mean.
Since I provide this service of reading through documents and creating blog posts from my client's content, you would think that when it comes time to blog on my own web sites, it would be a piece of cake. Let me tell you…that is far from the case.
After hemming and hawing regarding content, I usually end up not writing a thing. (Hence my lack of blog posts, but that's neither here nor there.)
But have no fear! I ran across this excellent blog post for those of us having trouble coming up with new content. You can check it out here: Creating New Blog Content – A Simple Guide. An excellent way to approach content for your blog or web site for those times you are just stuck on writing your next words.
Or do you have other ways you break your blogging stop log? Share them with me in the comments…I need all the help I can get!