---
I create websites that work right… the first time.
So you can drink your coffee in peace.
---
Who Is YazminMedia
YazminMedia is the web consulting company of Yazmin Wickham. Established in 1999, I've been solving problems and creating websites for over a decade… and no, I'm not a dinosaur…
Solve It Sessions
Having issues with your website? Need some direction, or simply want to know what you can do to improve your website and bring in more visitors? I can help!
Give me an hour and I can give you direction! You'll walk away with 5 – 10 actionable items to improve your website right away!
What My Clients Are Saying
Don't just take it from me, let my clients do the talking!
Yazmin is awesome! She made the site I wanted in the time I wanted it. Can't recommend her enough! Garrett Beck
I cannot recommend Yazmin enough. I feel she is one of the best outside contractors I've worked with in the field of web design, development and implementation… Gary Mote
Have you ever worked with someone who comes up with even better solutions than you could have thought of on your own? That's Yazmin… She makes it look far better than I could have imagined. Martha Retallick
From The Blog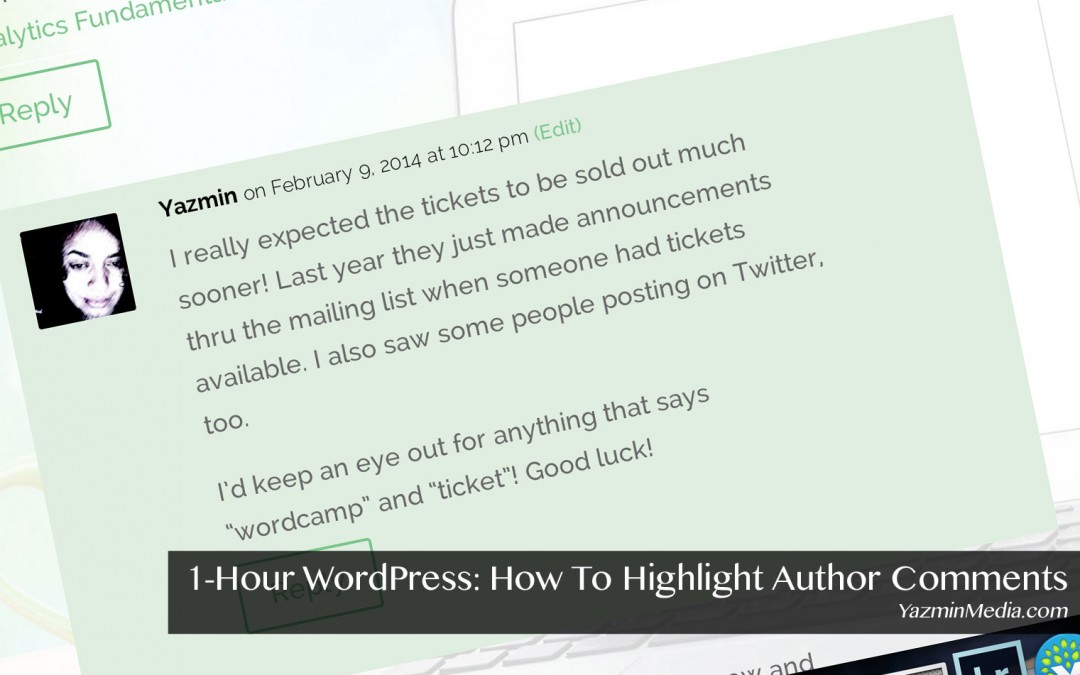 Ever been to a blog where you couldn't see any comments from the blog owner? Not very encouraging, is it? That's why I like to make sure I highlight author comments on my clients blogs as part of their website design. I feel this is one of the best ways to...
Ready to talk? I'm ready to listen!